REGULATION ET MARCHES FINANCIERS
Professeur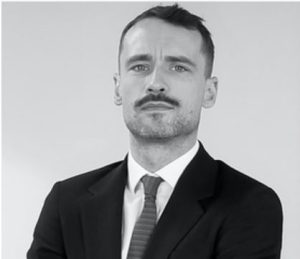 THIBAULT GODBILLON - Policy expert, European Banking Authority
Les objectifs du cours
Banks, and the financial sector more broadly, operate in a highly regulated environment. Financial regulations have evolved over time, in response to key events, such as the 2008 Global Financial Crisis, emerging risks (e.g., data, cyber security, FinTech, etc) and more recently the COVID19 pandemic. Regulations have broadened to encompass all parts of the financial system: banks and non-banks—insurers, market infrastructures, credit rating agencies, hedge funds, etc. Global policymakers (including BCBS, FSB, IOSCO) have developed international standards to support the G20 mandate—ensuring the stability and resiliency of the global financial system. At the local and regional level (in the EU for instance), prudential and market regulators are tasked with transposing these global standards in their own framework, which may cause some variations in the way regulations are implemented across jurisdictions.
This lecture aims to provide students with an understanding of the global regulatory architecture, ensure they understand where regulations come from, and how to stay up-to-date with a complex and constantly evolving topic. The course will also provide students with an overview of the current rules and regulations applying to banks and financial market operators in general. Via the drafting of a two-page note on a specific topic from the course, students will practice their written English communication and capacity to summarise complex matters. Finally, via the participation of experts from various background, the course will provide students with an insight into working for global organisations.
Plan du course
An introduction to financial regulations

Why should you care about regulations?
Overview of key regulatory developments over the last 10 years
What are the main regulations you should know about and how do they work?
How are regulations drafted globally, in Europe and in the US?
Regulation vs. Supervision vs. Resolution: understanding key concepts
Impact of the COVID 19 crisis

Prudential regulations in Europe and the US

Overview of the Basel framework and its evolution
Capital requirements (Global / US / EU)
Liquidity requirements (Global / US / EU)
Impact of COVID19 and Brexit

Regulations to address "too-big-to-fail") banks (G-SIBs) in Europe and the US

Preventing failure of systemic banks (College of Supervisors, Crisis Management Group, Recovery and Resolution Plans, Stress testing, etc)
Presentation of the regulatory toolkit: including G- SIB, TLAC/MREL, BRRD

Overview of Market regulations

Equity and bond market structure & regulatory framework
Regulating derivatives markets (Trade Repository, Clearing, CCP, Margins, Trading Mandate, etc…)
Understanding CCP: structure, use, regulatory framework and challenges, etc.

Market regulation in Europe and the US

Key US regulations (DFA, Volcker, etc.)
EU regulations (MiFID, EMIR, etc.)
Select APAC regulations
Cross-border issues
Impact of COVID19 and Brexit

What's next for regulatory reforms?

Work program of key global policymakers (BCBS, FSB, IOSCO, etc)
Emerging issues (green finance, FinTech, data use and privacy, etc.)
Regional & local considerations (US, EU)
Impact of COVID19

Some considerations from a global bank of operating in a fragmented regulatory

Regulatory fragmentation (across jurisdictions / between prudential & market regulators, etc)
Extra-territoriality impact
Cross-border challenges
Bibliographie
TBA
Examen
Each students will be asked to prepare a two page note aimed at summarising a key issue of the programme.