PROGRAMMATION EN VBA
Professeur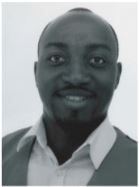 KAIZA AMOUH - Quantitative Associate, Natixis CIB, Paris
Les objectifs du cours
The course is designed to cover a range of derivatives pricing algorithms, from the modeling techniques to practical applications using VBA in Excel.
Plan du cours
1. Initializing with Excel and VBA functions
Useful Excel functions
Introduction to VBA
Building first application in VBA
2. Black-Scholes model
Classic Black-Scholes formula
Put-Call parity
"Greeks" computing
3. Other computational methods
Binomial method in option pricing (Cox, Ross and Rubinstein method,  "Greeks" in binomial trees)
Monte-Carlo simulation (Random generator, Stock price simulation, Monte-Carlo method and variance reduction)
4. Volatility and beyond
Historical volatility
Implied volatility
Numerical methods
Bibliographie
Jackson M. and M. Staunton, Advanced modelling in finance using Excel and VBA, Wiley, 2001.
Examen
1 final exam and 1 complete assignment.