FUSIONS & ACQUISITIONS
Professeur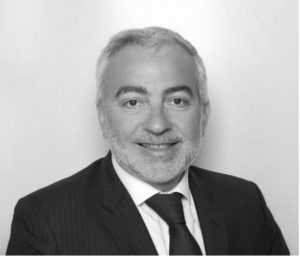 JEAN-LOUIS UBERNEY GUICHARD - Founder and Managing Partner, NewCo Corporate Finance
Les objectifs du cours
Introduction to Mergers & Acquisitions' issues and practice
introduction to valuations and process
Presentation of usual transaction structures with a special focus on takeover bids and LBO transactions
Pré-requis
Les étudiants doivent avoir suivi le cours de Finance d'entreprise et évaluations des actions ou équivalent.
Plan du course
Class #1: Introduction to M&A
The ecosystem of M&A (landscape of parties involved)
types of transactions
Class #2: Basic valuation and structure
basic accounting, how to read financial statements
valuation methods  (transaction multiples, trading multiples, DCF, DDM, LBO models, NAV)
Case study #1
Class #3: Takeover bids
Key principles
Case study #2
Class #4: LBO transactions
Key principles
Case study #3
Class #5: Negotiations
Key principles
Case study #4
Class #6: TBA
Bibliographie
Ceddaha F., Fusions - Acquisitions, 2010, Economica. 301 pages.
Vernimmen P., P. Quiry et Y. Le Fur, 2016, Finance d'entreprise, 14th Edition, Dalloz, 1124 pages.
Higgins R., Analysis for Financial Management, 2015, 11th Edition, McGraw-Hill Education, 466 pages.
Rosenbaum J., Investment banking, 2013, 2nd Edition, Wiley, 456 pages.
Examen
45min multiple-choice questionnaire
No documents allowed
1 case study